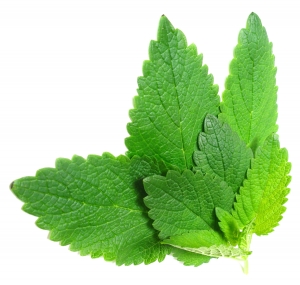 Or do they? I'm sure someone here could go outside, pick a leaf off a tree, stare at it and then come up with a formidable story. Hell, some writer in the world may have that as his or her sole method of inspiration. Trees and leaves may seem like simple, boring parts of nature, but if a single oak could talk, it may tell you about the Civil War when it was sending out its first branches, or about the many hurricanes it's survived. And a leaf itself! So unique with the different patterns, colors, shapes! The story of evolution, creation, nothing is told by just pondering on it.
'Write what you know' is a simple way to put it, but that's just the surface of it. If 'write what you know' was the only way to go, then wouldn't fantasy be a nonexistent genre? And the last I checked, murderers aren't the only ones putting out the bestselling thrillers. A lot of what we write must be just the opposite, what we don't know. So where does this inspiration come from?
As writers, we get inspiration from a world's worth of variety. And I don't want to throw out the whole 'write what you know' idea--that's not my intention at all. I think it is the core of inspiration, the root of our wildest ideas. Sure, there isn't exactly a large number of people who can sanely claim to have ridden a dragon, but there are a fair share of real life activities and experiences that can authenticate the written word. This is to say, don't let the 'write what you know' phrase discourage you. If I can, I'd like to alter the little piece of advice: use what you know to write.
But let's take a step back. When you think of inspiration and being 'inspired,' you probably have an image of an artsy person looking out upon the horizon, tears dripping down his face, pen in one hand, paint brush in the other. Inspiration (in writing) is what pushes you to write about, frankly, what you're writing about. It gives you ideas for your stories, characters, and emotions. It is, essentially, the antithesis of writer's block.
In my life, a large portion of inspiration comes from looking the world and thinking about how it could be different. This goes from altering the very rules of existence (for example, incorporating magic and time travel), to just wondering 'what if' at anything I find interesting. If I'm stuck on a train, my mind starts wondering 'what if this were a hijacking?' or 'what if zombies start pouring out from the tunnel?' 'What if I write a story about this and become famous?'
Inspiration isn't just what leads to initial ideas. It can be the reasoning behind how we resolve certain plot points, craft our characters, or even in the way we write. We could have someone in our lives that has left a significant impression, and of course we will see that our story would benefit from some of their characteristics. We may have just survived a near-death experience that adds another level of life to our writing. By realizing what fuels our ideas, passions, and styles, we writers can become better by ensuring we milk our wells of inspiration for all their worth.
Sometimes you don't know what inspires you until you've been writing for a while, take a step back, and look at the hidden patterns of your work. For me, I noticed weird things like how overweight characters in my stories were usually antagonists. This comes from my own struggles with weight as a child and my resentment towards what I used to be. About halfway through another story I discovered that what I thought was a typical monster tale was riddled, in one way or another, with my thoughts and questions on religion.
And we won't even go into my weirdness. Let's just say there's more than enough of that in my work.
So what's this all about? Nothing, really. But that's what writing is sometimes, words about nothing. The beauty of it is, we have the opportunity to take another man's nothing and turn it in to something.
If that made any sense, share your inspirations. If it didn't, go look in the mirror and ask that person instead.