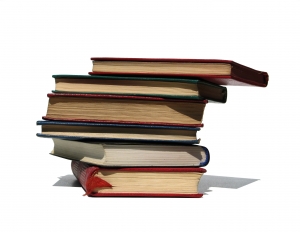 Writing stories is a tough gig. Getting them published is even tougher. What might be toughest of all is what comes between those two or what should: writing good stories. There are lots of little details, many steps to take, and there's no magic formula to capture them all or do them all right. But, there are a number of different things you can do to try and make your stories work, to reach new places in your art and with your talent.
One of those things applies directly to a few recent discussions here at Scribophile, and that suggestion (remember: no rules here, only suggestions. Artists make the rules and the world anew when all pistons are firing) is to do the unexpected. I don't mean throw random crap at your characters or pull surprises out of thin air here; I mean take your stories and characters in different directions than perhaps you originally intended. Familiarity and cliché are two of the worst things a writer can fall prey to, because it robs your narrative of punch, surprise and meaning.
Imagine you're sitting in the cool shadows of a theater, watching a mystery unfold on the vast white wall of dreams. Events start to happen, and soon, with the numb certainty of a trained storyteller, you find yourself predicting what follows scene after scene, up to and including the identity of the hidden antagonist. Now, while every narrative contains the seeds of its own resolution (remember Chekhov's assertion about the gun on the wall), the story that you read or watch ought not to be rote. There should be revelations, surprises and answers delivered in new ways; failing that, there ought to at least be style or verve in how the pieces fall into place. Too often, there isn't, and if that's the case, what have you gained from the story? Time killed, and if that's all you want, so be it. As an artist, you can do better. Unless you're churning out pulp filler under a house name, you should at least try to do better, and even then, self-respect demands a modicum of effort.
How can you do the unexpected? Well, one way is to take a hard look at your characters, for example, and ask yourself if their behavior is exactly what the reader expects. Say, for example, your protagonist comes home early from work one day and finds his or her spouse in bed with someone else. How does your protagonist react? Most people would probably expect the protagonist to get angry or feel betrayed, maybe start crying. That's cliché; the fact that it's likely to be true in most cases is no excuse.
Here's where you might want to, as my grad school advisor says, take a second look. What might happen if, for example, the protagonist started to laugh? What if he or she began speaking calmly about the weather? If the third person knows the protagonist, what if they begin a conversation, ignoring the cheating spouse? Don't just take the expected default option; think about who your characters are and what it could mean for them to react in unexpected ways. How might the characters react to unexpected behavior? Would they play along, try to force "reality" back to its expected flow, respond with even odder behavior? What might it all mean? In reality, the unexpected is a daily occurrence. If it wasn't, nobody would ever be surprised, startled, flabbergasted or caught unawares. There is no reason for the unexpected to not appear in your work.
Another approach to introducing the unexpected into your work is to build it right into your premise. Here's an example from my own work. About a decade ago, I started getting fed up with a lot of the post-apocalyptic work I was seeing, in print and on TV. Sure, I've enjoyed the classics of the genre, even the less-than-thoughtful ones (raise your hand if you've seen The Road Warrior more than 15 times), but after a while, they all started to blur together. So, I started thinking about post-apocalyptic fare, and one of the aspects that annoyed me the most was the scenes of a devastated environment.
Now, while any apocalyptic scenario that played out in reality would almost certainly do wide-scale ecological damage, it struck me as one of the most egregious clichés of the genre. This got me thinking about ways you could destroy civilization without completely wasting the environment with nuclear, biological or chemical warfare. After plenty o' pondering, I hit upon an interesting possibility: dragons. Once I had that core idea, a setting and plot structure fell into place, and before long, I had not only a backdrop, fleshed out with faux-newspaper articles and historical essays, but I had a story that I was pretty happy with, and managed to get it published in an online magazine. Unfortunately, Reign of Fire came out about a year later, and managed to make such a mess of its take on the concept that I never went back to that backdrop I'd created. What the hell was up with the leaping out of helicopters bit? Damn stupid movie…
Anyway. The point here is that taking your premise and putting a spin on it, even before you start writing, can open up just as many options and new directions for you. It doesn't have to be huge, it doesn't have to be a complete reversal; incremental changes can work wonders, too. By taking steps down an unexpected path, you create new situations for your characters and plot, new challenges for yourself, and pull off that wonderful alchemy of pouring old wine from new bottles. Give it a whirl and see what happens.