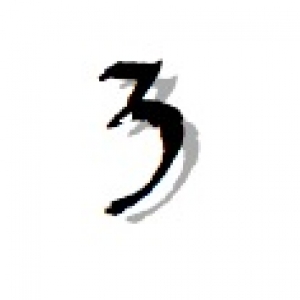 You start seeing things. You don't know if you just wrote what you saw or saw what you wrote, or if any such line still exists. Everything feels heavy, and all that caffeine is making your heart race. You've slept, but only in 20 minute bursts (except for that one time you passed out for 2 hours and 36 minutes, but no one has to know about that).
No, you are not remission. You are writing a novel...in three days. Now why would anyone ever want to do such a thing? Besides the opportunity to have your work considered for publication (as they publish one novel per year from their pool of applicants), there are a few good reasons.
Here are mine:
1) The cool factor. For those of you who write novels (and unless your friends mostly consist of those who call the NYTimes Top 10 List their home) you must be familiar with how impressed people are to know you've actually written a novel. It is an immediately fantastic achievement in their mind, even though they haven't read a word. Try telling them you wrote a novel in three days and see how their eyes light up! Yeah, they want to have your dedication and drive, whether they come out and say it or not.
2) But of course we don't do this for the cool, so let's turn #1 into something actually valuable to us writers. There is a certain satisfaction with completing the three day novel contest. It is like completing a marathon: even if you come in last place, the triumph is that you actually finished something most people in the world wouldn't even consider. It is a challenge, and for anyone who loves their craft, challenges can't help but be enticing. Writing a novel in three days doesn't have to become your new style and certainly not a yearly thing, but experiencing it at least one, in my opinion, is worth the effort.
3) It's pure imagination. Sure, you could outline every single story detail before you start, but where's the fun in that? And even if you do, eventually you will come to a point where a brand new plot point waves from the horizon and you won't have the luxury of an extra day to brood over whether you want to deviate from the outline or not. 3-Day is all about going with your gut, and once you take that first right turn, the rest of the path will be new, foreign, and exciting.
I participated in the contest last year. I didn't know the basics of what I was going to write about until hours before, literally. A few days prior I had been stuck on a DC Metro train in the tunnel for an hour or so and that became the beginning of my novel. Three days later I had a story about judgment, facing the consequences of your sins, and biblical theology, all wrapped in a nice horror package. I definitely couldn't have thought of all that in a rational setting, even if I tried. I had to be pumped on caffeine and so far into the writing that my fingers were on automatic.
4) It kills writer's block. I believe deadlines is writer's block's kryptonite. This is from experience, but when I am not working around an urgent timeline, it becomes easier to allow writer's block to worm its way into my list of excuses for not getting things done. When I know that I have to have something done, there is no time for writer's block. If I can't figure out how to work out a plot point, I write around it and return to it later, or just go in a different direction. That's how 3-Day novel is, but on speed. The biggest hump is starting, and once you've sacrificed one night of sleep you're not going to let anything steal precious hours away from you.
5) You have a book. My problem before was length. My first two novels are 150k each, in a market that prefers its first-time authors to be 80kers. By the end of the 3-Day I had a 60k novel which I still plan to add a little bulk to. That size is comparable to the first Harry Potter, or Stephen King's first novel. I was determined to finish the story in the time limit and that meant all the fluff I usually write just didn't have room.
6) It's fun. It's surreal. It's a completely different writing experience. Afterward I felt like I had just watched a really long movie instead of just wrote a for a really long time (well, I still felt that way, but you get my point).
For more information, the site is easy to find: 3-Day Novel