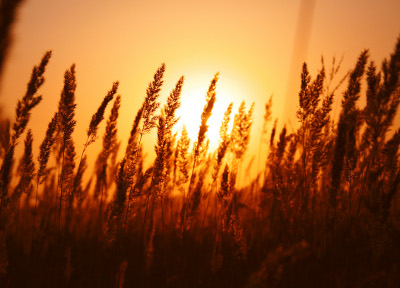 Ever get tired of your characters? Maybe you're writing a novel, or an interconnected series of short stories, or maybe it's a narrative poem, but whatever the form, you get to a certain place and you look at the page and you think, "Man, that character has got to go. I'm going to kill him/her/them off." It's not uncommon; examples abound throughout literature. The most famous example is Arthur Conan Doyle tossing Sherlock Holmes off Reichenbach Falls, only to resurrect him two years later due to public outcry. Stephen King wrote a novel about the idea (although, oddly, the movie seemed to work better).
But, if you're going to whack a character, especially if you've spent time developing and thinking about him or her or it, you need to think about the reasons for killing the character and, more importantly, how this person's absence will affect the others. If you as a creator can't bear to work with the character, then the next question to ask is why is that person there at all? You don't have to like all your creations, but creating something you're not going to work with is a waste of time and verbiage, and worse, can reduce your credibility. When you tell a story, do you fill it with pointless tangents and diversions? If you do, you suck as a storyteller; that's why nobody likes your jokes.
When you tell a story, you include what you need to set the stage, develop the characters and outline the action. Characters are the most important part of this, because the most exciting action in the world is worthless if you don't care about who it's happening to. Thus, having the right characters in place is a good chunk of the battle right there. Since you've gone to the trouble of creating and moving these wonderful people in place (non-human characters are "people" too), it seems logical that their interactions would also be important to the story, as well as their absences. If you're going to remove one, there will be (and should be) consequences, so the manner in which you remove a character from the story is almost as important as the fact of their absence.
Let me provide an example. Be warned, spoilers follow. In the Hap and Leonard series of novels by Joe R. Lansdale, there was a secondary character named Charlie. Charlie was a cop in the East Texas town where Hap and Leonard lived, worked occasionally and frequently got into trouble. At first, Charlie seemed to be there just to provide examples of horrific fashion choices and snappy dialogue, but over time, he developed into an ally and friend in the heroes' bizarre adventures. In the most recent novel so far, Captains Outrageous, Charlie ran afoul of a hulking, monstrous bad guy simply by being in the wrong place at the wrong time, and was murdered brutally. This murder came out of left field, but Lansdale didn't do it on a whim. Charlie's death had several narrative functions:
It underlined the black-hearted soullessness of the villain, as he had no reason to kill Charlie.
It provided a short-term motivation for revenge and hunting down not only the villain, but the bad fellow he worked for.
It provided a layer of emotional complexity for Hap and Leonard, as well as Charlie's former partner, who was just emerging from a coma at the time (this all makes more sense if you read the novels).
Most importantly, it underlined the ephemeral nature of existence, as well as the capricious nature of life; Hap and Leonard are two guys who sometimes act as if time isn't a matter of concern, but they are getting older, and Charlie's death made clear that younger and badder dudes were becoming a job hazard.
Finally, it robbed the heroes of one of their few friends.
When you kill a character, there should be consequences. It doesn't have to be all doom and gloom, but there needs to be a hole in the story that the remaining characters have to acknowledge and fill. An excellent example of this (more spoilers) is in Andrew Vachss' Burke series, where an already grim protagonist is even more wounded by the death of his loyal mastiff Pansy. Her killing, which happens in the 12th novel of the series (the 18th and final novel was released Dec. 30), casts a long and edged shadow over Burke, because Pansy was one of the few elements in his life than humanized him, made him something more than a principled vigilante. The other characters feel it and remark on it, and that's why Pansy's death worked narratively.
Killing off a character is always an option, but it should never be done lightly. If you've done your job right, new possibilities will open themselves up in the wake of a character's passing, and that's where you, and your readers, should want to go.