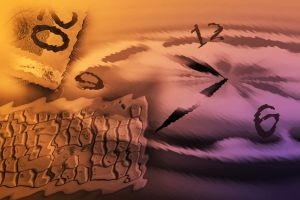 I have a photo of myself as a child, maybe age six, and I'm protectively covering a yellow legal pad, staring into the camera as if to say "you will not read this. It is private." I've been writing since I was old enough to hold a pencil, and that's really all I've ever wanted to do.
But life being what it is, writing hasn't always paid the bills. I did start out as a journalist, and wrote for a living on a daily newspaper. I found that it killed my creativity, though, and after about the tenth assignment writing scintillating prose about sewer connections, I decided to get out of there. It did help me hone my skills, though; I learned to write well and quickly, clearly, with lean phrasing and an eye to detail.
My second writing-related day job was as the publicity director of a major regional theater company. I got to combine my passion for theater and writing, and for about four months, it was a fantastic job. I loved working with creative people, and I loved the funky atmosphere of 20-something hipsters getting the word out about "important" performances and ground-breaking art. The money sucked, but I was single, so it didn't matter that much. Eventually, the theater hired an egocentric Scotsman who chased everyone out of the place with his large red pen and supercilious attitude.
Now I'm a high school teacher. I came to it by way of acting, oddly enough; I had won a contract to write and perform a show about water conservation for elementary- and middle-school students over the course of two years, and as I worked with them, I realized that I really enjoyed the liveliness and joy of being around kids. I went back to school to become a teacher, and that's what I've been doing for nearly 20 years.
Along the way I've always written. I have piles of manuscripts, stories, plays, scenes, some sold and many unsold. I've kept on with writing even when it seemed futile at best. I've had some small success, but I'm no J.K. Rowling. And all along the way, I've generally cursed this idea that I needed a "day job" to support my writing habit.
I've spent a good deal of time contemplating such things this summer; I've had the time and space to really evaluate what I'm doing, and I realized something in my pre-50ish wisdom that I never knew before. Those day jobs gave me the experience and the ammunition I needed to become a writer. If I had romantically spent all my days in a garret somewhere, scribbling, I would likely have very little understanding of human relationships. I wouldn't have much of an ear for dialogue since talking to yourself is usually a pretty one-sided conversation.
I certainly wouldn't be able to effectively write young adult fiction. My years spent with teenagers has given me invaluable insight into the weird and twisty labyrinth of the adolescent psyche. It's also given me a lot of laugh-out-loud moments, and a special peek into what really happens within families other than my own. What I'm saying is that I am grateful for my day jobs, and realize that without them, I wouldn't be the writer I am today. Sure, I'd still love to have a blockbuster best seller and be able to do nothing but write all day. I just have a more global perspective now, and realize that living, any kind of living, is writing.
Do you have a day job? How does it affect your writing life?