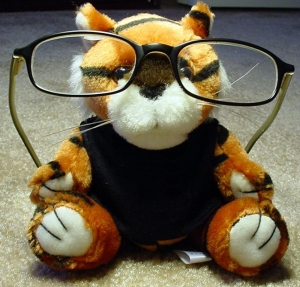 1) Reading. We all know reading is important. You have to study any craft you want to excel in. If you want to be a writer and don't know where to start, pick up a book. A good book is preferable.
2) Writing. You can read every book in the world (well, technically you can't, you'll die before you finish, but whatever). It won't automatically make you a good writer. You have to find your style, see what conditions work best for you, explore your stories, get to know your characters, etc, etc, before you can make something ready for outside eyes. And you can only do that by writing.
3) Editing. This is where all that reading from #1 begins to pay off. You know a good book. You know when an author hits the head on the nail or when they miss and get a sore thumb. Hopefully, you can use this recognition on your own writing. You can go through and see the habits that plague your prose (like being repetitive for instance, or being repetitive) and keep that in mind for future writing.
4) Audience. Getting readers is very valuable. Interpreting them, however, can be hard. Here's a rough translation of their responses. I liked it. It was very interesting means 'I fell asleep reading it, but I was able to get enough sleep to watch my paint dry.' It wasn't really for me means 'That was the worst thing I've ever read. Please consider another profession.' OMG! I had a creative orgasm reading your story! That part when the thingthing did this and then the that exploded and turned into the thingsmagoogey....woah! When's part 2?? means 'You might have something here.' And outside perspective will tell you which parts of your writing (if any) connect with the reader, not just you.
5) Rejection. Someone can tell you that your story is too convoluted, the market won't take it, the writing's all over the place, it needs major revamping, blah, blah, and blahblah. But you remember reading about all the other authors who were told they were garbage and then made it, so you figure that your critiques are just full of shit. Well, there's nothing like 3 months of rejection after rejection to change how you perceive your own baby. Suddenly, it is starting to look too long. And when you read over a few paragraphs the prose isn't as beautiful as you once thought it was. Rejection humbles you enough to go back and see your writing through a more critical eye.
6) More reading. You should have been reading all along, but you should begin to incorporate all you've learned into how you read to get even more learning. See...it's cyclical! If you suck at beginnings, pay extra attention to the first few pages. If your book is too predictable, take note of how your favorite authors build up suspense in the plot without giving too much away. You don't have to make reading a chore, but keep in the back of your head techniques you're on the lookout for.
7) Time. You've probably heard that Stephenie Meyer isn't the best writer, correct? Hell, you may have this opinion yourself. I kind of do, too. But I have a theory. Meyer hadn't written a single short story before Twilight. Think about that for a second. What if your first story had been released for worldwide scrutiny? Huh? A lot of the most successful writers--people we adore and look up to--wrote several books before getting published. I think that Stephenie Meyer simply lucked out before she had a chance to fully develop, and the bad side of that is she has to develop in front of everybody. So if you're not published yet, consider it a blessing. Now you have more time to improve before people care enough to call you the worst thing that's happened to modern literature.
8) Publication. Now, I haven't gotten this far yet but I can't help but think this is a big part of learning for a writer. If you've read some articles or memoirs by writers about the writing process, you may remember some of them talk about how much their drafts get butchered by their editors. It makes you wonder how the material looked before it got to your bookshelf, and after it got to the publishing house. I'm kind of winging this part here, but I'm sure when published authors sit down to write that second novel, there are better equipped because of this process.
There are other ways to learn, like formal creative writing courses, writing books, and 1 on 1 tutoring (I'm sure you could find something if you looked hard enough), but these are the basics. At least as I see it anyway. Fill in the things I've missed. Or discuss :)