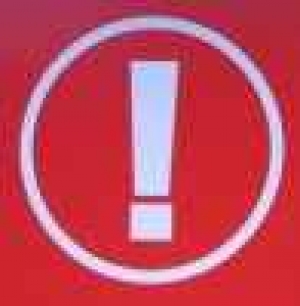 The world is an ever-changing place, as is the world of words. What was acceptable thirty, forty, fifty years ago, is not the same as what's acceptable now. The way in which writers describe certain races and lifestyles is far different in 2010 than it was in 1950. This fact was brought home recently while I flew to New Jersey from San Francisco and read Truman Capote's classic novella Breakfast at Tiffany's.
I'd seen the film version, directed by Blake Edwards, and knew well of Mickey Rooney's much-derided portrayal of Holly Golightly's Japanese neighbor, Mr. Yunioshi. Rooney, with enormous fake teeth, rants and raves and speaks in an utterly offensive way. It's hard to watch his "performance" without cringing.
The book is an entirely different story, truly, with no Hollywood happy ending. It's also a book replete with words any sane writer would not put in the mouth of its central character, unless the writer wanted to make her completely unlikable. Capote, though, clearly wants the reader to like Holly. But oh the things she says…
From the book:
"Light me a cigarette, darling," she said, snatching off a bathing cap and shaking her hair. "I don't mean you, O.J. You're such a slob. You always nigger-lip."
"O.J. Berman's in town, and listen, I gave him your story in the magazine. He was quite impressed. He thinks maybe you're worth helping. But he says you're on the wrong track. Negroes and children: who cares?"
"I'm so disorganized, I simply can't afford a maid; and really, dykes are wonderful homemakers."
Certainly, none of that dialogue is spoken by Audrey Hepburn in the movie, but there it is, more than a bit shockingly, in the book. Thinking more and more about the book upon finishing, I came to understand Holly's character. She's not Holly Golightly at all; she's Lulamae Barnes, a girl from Tulip Texas. She invented Holly Golightly, worked on her speech, her mannerisms, and become someone new, not at all the teenager who married horse doctor Doc Golightly. Holly is a phony, still learning her new persona, while occasionally letting her naiveté slip out. Still, despite my ultimate understanding of her character, I was taken aback on several occasions reading the book. In the end, I loved the book, I must admit. It's of its time, and I accept it for what it is: a fascinating piece of literature written in the 50's.
I adore Sylvia Plath. When she was writing, the term "Negro" was perfectly acceptable. Calling an Asian character "Oriental" was fine and dandy. Now, not so much.
In 2010, writers are still adapting. Should a writer describe characters as "white" and "black" or "African-American" and "Irish-American"? Should we refer to characters as "homosexual," "gay," or "queer"? What is thought of as acceptable today might well be considered unacceptable next week.
Another question arises when a writer creates a character who's truly repellent, racist, homophobic, and downright nasty. Do you, dear reader, when you're writing a dastardly character, pull punches and think about what's P.C., or simply write what you feel that character would truly say? The world is full of people who say and do awful things. Are we, as writers, to represent these characters realistically, hate-speech and all? It's not easy, and I must admit to sometimes going above and beyond to not offend. I am often torn, but, ultimately, for certain characters, decide to pull no punches. Writing is about truth, and pulling punches sometimes blurs the truth.
So, allow me to defer to all of you, the reader. Let me pose a few questions, the answers to which will, I hope, help not only myself, but everyone reading this.
How often do you think about the words you use when describing your characters' physical appearance, beliefs and behaviors? Do you ever struggle with the P.C. world we live in with regards to your writing? Are you ever unsure of the proper word, the currently acceptable phrase, to describe a character? When you're writing a character who's a horrible human being, do you ever second-guess yourself when it comes to exactly what awful things this character might say? Have you ever written something intentionally offensive in order to elicit a certain reaction from the reader? Does the color of your skin or your sexual preference give you leeway when writing about someone who's similar to you?
I try to keep my eyes and ears open to words and their constantly-evolving nature. When writing nonfiction, my decisions are easy: I write the truth. I write what was said and done. Creating fiction, however, especially dialogue, still gives me trouble when dealing with hate speech.
What say you?