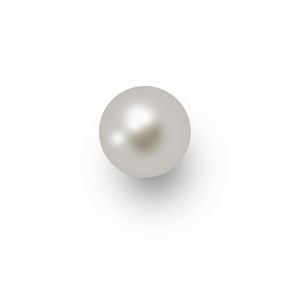 The following is actually an essay I am writing as part of an application for something called The Gift of Freedom. It's a grant awarded to female writers annually to financially make it possible for them to write and do nothing else for a time. They asked how financial freedom would impact my ability to complete my writing project. And here is my answer:
Last night when I should have been writing, I was grading student essays. I did this for three hours straight. This was the culmination of my day: work six hours in-person with high school students, pick up my autistic son, do an hour's worth of exercises with him, then three hours worth of homework with dinner crammed in there somewhere, and finally, for dessert, essays on The Crucible. In the wonderful world of novels, we call that irony. My life, in a very real sense, a crucible for my writing.
It's a test. It burns all my energy, time, stamina, physical ability, mental prowess, and spiritual inspiration in an over-sized metal cup, heated with a flame fueled by desperation and the need to eat and feed my family. Often it seems that when all other things are burned away, I am left with a tiny, hard pebble, a grain, a tenacious pearl covered in grit. This is my creative essence.
The relationship between my financial status and my creative life is simple: my financial status and the fact that I am the primary provider in our household means that my creative life is constantly on hold. I pry time from the cracks of my day, steal crumbs of hours, lap at leftover seconds like a cat cleaning a dish of cream, but it's never enough to satisfy. Money runs this world, and families run on money (and they run on love, but love don't pay the bills, Jack.)
My job as an English teacher obligates me to instruct 200 teenagers daily in the language arts, five days per week. If I give even three assignments per week, that's 600 papers to grade per week. This is by no means compensated; I am paid for that time that I work in class, but not for the time I spend outside of class, the time that should be my own creative space. This keeps me from becoming the writer I want to be, the person I want to be. Although I do love teaching, the job has become an anchor, and I'm drowning. That gritty pearl lies waiting at the bottom of the ocean, glimmering slightly, and it beckons for me to grab it, but I can rarely reach it anymore.
The Gift of Freedom would allow me time and space to swim in that sea of creativity and dive for that pearl. It would free me for a time from the daily fight to educate students. I could still provide for my family, but I could also provide for my own soul, which is starving.
In terms of completing my project, the Gift would make it possible for me to concentrate hours of time simply writing rather than tending to the needs of children, my own or someone else's. The project is well begun, but it is a complex story, and needs my undivided attention to be fully realized. As a working mother, this attention is impossible to give, and I fear that I will never finish. But I have to finish. I simply have to. So, if the prize is not awarded to me, I will not give up. I will find a way. I will work longer and harder, and I will lose more sleep, and I will pry more time from the day. I will finish.