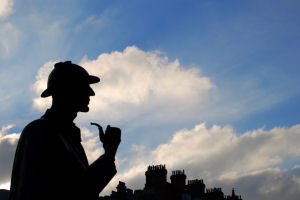 We're excited to announce that our June writing contest has begun, and it's open to ALL Scribophile authors!
Our June contest is all about mysteries.  Submit the first chapter to your thrilling mystery novel (don't worry, your novel doesn't have to be written yet--just the first chapter) for a chance to win some great prizes!  This contest is open to ALL Scribophile members, not just our Pro members--But if you don't have a Pro account, it'll take an extra karma point to enter your work into the contest.
Read more about the contest here.  Have fun and good luck!