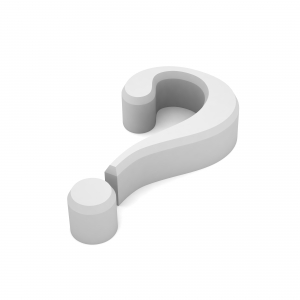 You have a novel. Your friends have read it, your teachers have read it, even your dog went through the first few chapters before returning to his daily crotch-lick. You've edited the second draft into the third, the third in to the fourth, and then burned the fourth and started a new first that you then edited in to the sixth. After the insanities, it's time to stop designing the platform and to start playing the game!
The first level of that game is querying agents for representation. I'm not going to spell out what your query should look like and what kind of template to use. If I did that, I'd be plagiarizing, as that information exists a million times over along the World Wide Web.
What I will do is put these 'rules' in to perspective and show you that no template can replace hard work and a lot, a lot, a lot of deep thought.
While the topic of this post was inspired by my own process of querying agents, I owe its contents to a recent discovery. I came across the blog of an agent I sent a query to, Thoughts from a Literary Agent, and was further directed to the blog/page of Nicholas Sparks. There, you can find the query he sent out for The Notebook, the book turned movie that's single-handedly responsible for the spike of tissue-box sells. Read it here, or forever be confused (or, at least, confused for the next 300 or so words).
When I first saw that (yesterday), I said to myself....hmm. That doesn't look anything like the sample query letter near the front of my Writer's Market. Or the many samples I found searching the internet. Those formats were as follows: state your novel and work-count and its genre, two-three small paragraphs for the mini-synopsis, why this book is perfect for the agent/agency, why you are the qualified to write the book, and maybe a persuasive word or two about why your work will sell like hotcakes.
Nicholas had these elements, but in different amounts. He opened up almost as if he were selling his old book, and then goes on to describe the background to why he wrote it for a long time. Honestly, if Sparks had taken this to a querying workshop, I imagine he may have received suggestions to cut some of the explanation down and shorten up the synopsis. But it worked for him. It won't for everyone. For example, if your book is about an invasion and you spend two paragraphs talking about how one day you thought you saw a UFO and it inspired you, you're probably going in to a slush pile.
And what's going on with that PS? I've never seen any template with a PS: area to fill in. It makes you wonder if he labored over the best strategy to include that tidbit and dawned on genius or if he just had no where else to put it. But, again, it works. If you don't believe me, notice the part where The Notebook is a book and a movie.
Crafting an excellent query letter, in some ways, is just like crafting an excellent story. There are rules, within which you can create something truly awesome, and then there is venturing outside of those rules. Letting your creative genius decide when it's not only okay, but beneficial, to wander off the beaten path. When writing a query letter, remember one thing about all: the only purpose of a query letter is to make the agent want to read your work.
Don't get me wrong. There are certain things you definitely must have, and if you look closely enough, Sparks' letter has them all. But if you think about it, that's just another piece to the goal: make them want to read. An agent is a businessman (or woman), and showing you have put in the effort to know what an agent wants to see will make said agent more likely to want to put in time on you. But there is a balance. I'm sure agents appreciate queries which follow templates to the T, as they are easy to read, digest, and move on. You want to stand out amongst the 70 other requests received just that day, and thus your query, in the end, should more follow the spirit of your story, rather than the other way around.
The best way to get to your query letter close to perfection is to revise, revise, revise. On Sparks' website, he said he went through 17 drafts in two weeks before sending out his query. Start with a template. Make sure all of the essentials are there: story synopsis, genre, word-count, similarity to other, successful works, why the agent should represent you, a little about yourself, etc. After reading over and over and enhancing each element, you may find that one part works particularly well closer to the top of your letter. Or that if you add this little tidbit, it simply completes the package. Just like you writing, let the query guide you through its drafts and mold in to its own style.
And when you're all set, it's time to get rejection letters! :)
Thoughts?