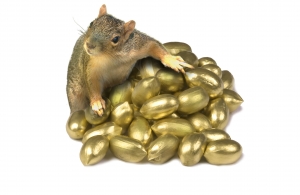 As stated in a previous post, this year I've focused more on short stories than anything, and I've cranked out quite a few, some of them even good, if I may say so myself. I would very much benefit from utilizing a site like this, but there's one thing that holds me back from putting all my work up to be analyzed, criticized, and ultimately made better by you fine people: fear.
No, I don't mean the fear of criticism. If you keep up with my posts, you know that I am in a writing group. Also, I've gotten feedback from a very harsh editor who will basically inform you that your writing is so bad that if published as is the space-time continuum would be disrupted and the Earth would be swallowed in a black hole. So, I'm no stranger to criticism. I realize its importance and have gotten quite good at incorporating suggestions into my narrative. And even deciding when someone's advice just doesn't fit into my vision.
No, I'm talking about the fear of 'wasting' my stories. A couple years ago I posted my short story on another writing and critiquing site and someone (ironically, the same editor who trashed my later stuff...but that's a different topic altogether) commented that it was too good of a story to 'waste here' and that I should take it down so that I could try and get it published in a magazine. Needless to say, I began to think my other writing was just as good. I should save it all, clean them up, and try to get them put in to magazines, too, correct?
Yes...in theory. But a problem I've come across is stagnant stories. Stories I have worked on and know that I need to go through a few more drafts before being worthy of magazine submission. Again, they would benefit from being critiqued on a site like this. But then I run the fear of being ineligible for certain submission guidelines because my story is already out there on the inter-webs.
There's also the fear of having an idea stolen. Yes, it's a very arrogant fear, but have you ever come up with an idea that you don't want to tell anyone, because it could be THE idea? I feel that way sometimes. The thought of posting it on the Internet, for a bunch of people I don't know...a whole slew of moralities that I haven't had the time or opportunity to assess...scary shit.
To me, these are valid fears. But we have to factor something else in. Being realistic. When I started writing seriously in 2007, I had this fairy tale view that the very first story I was writing would become a best-seller and then I would be set on a path where I could write for a living. Yeah, that shattered pretty quickly. But still, each story I wrote I felt could potentially be submitted to an agent or a magazine. Maybe I was right, but i lost sight of what was more important: progression.
I'm starting to think that what I've written in the past isn't that important. At least, it's not as important as what I will write in the future. No matter how good some of my pieces were, I should strive to do better with time, so my best work will always be ahead of me (I know this isn't true for all of a writer's career, but it's a helpful way to think at this stage). I think about how much better I would be if over the last two years I had put my irrational fears aside and offered up all I had to the gods of Critique. Now I just have a bunch of stories I'm too stingy with to let go, and too preoccupied with the next idea to polish to a level at which I'd be comfortable submitting.
Moral of the story? Think of the bigger picture. Sure, whether or not your writing should go on a writing website or should be shipped off to win contests for Writer's Digest is a personal evaluation and decision. But don't let your decision keep you from growing. In the end, putting that story up might mean you can't publish it elsewhere, but it could mean you'll get published sooner because you'll be that much more equipped to write a story worth reading.