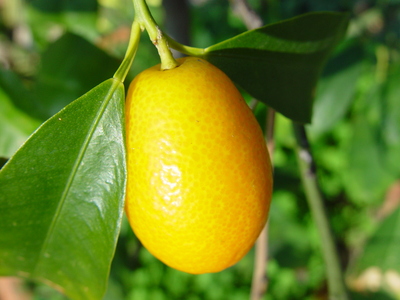 A co-worker of my mother's stumbled across my blog via Twitter, and told her he loved it. He also warned her that I'd need to develop a thick skin if I wanted to survive due to my brutal honesty. Brutal? I'd never thought of myself as 'brutal' before. I just don't think there's much point in maintaining a blog if you're going to bullshit your way through it. I like to think I maintain a healthy amount of tact, and am certainly careful how much I reveal about people who might be reading, but at the same time, if I have an opinion about something, I'm going to express it (providing I can find the words; sometimes I'm just struck dumb by stupidity.) I do tend toward the sardonic, but I mean no harm.
Thick skin is a necessity for any writer - and I pride myself on my ability to handle criticism, but that emotional psoriasis didn't come easy nor is it 100% successful. It took years of workshops and query letter submissions before I was comfortable with rejection, before I could look at my own work and recognize the flaws. It also involved a lot of self-examination and honing my judgment of other people's opinions, but I won't bore you with the details.
It boils down to this: you have to be open to accepting the fact that sometimes your work is crap.
It happens to everyone. Everyone. The sooner you can admit to yourself when a story is less than stellar, the sooner you'll be able to recognize having written something worth while. But that self-awareness isn't even the hardest part - though it's plenty difficult - the hardest part is recognizing useful criticism from others. Knowing when to take it or leave it can help you become a better writer, but confusing the two or ignoring them altogether won't do you any favors.
Of course, that can backfire to the point where all you see are mistakes, and you never finish anything because you're convinced with a sort of manic glee that it's a big ol' mess. Sometimes you even get upset when other people fail to find fault with your work because obviously they're not looking hard enough! (Yeah, I've been there.)
Then there's the third side of the triangle: when rejection gets personal. Though of course our writing is a very personal endeavor, it's possible to distance yourself from it just enough that you can take it apart and put it back together again - that's why man invented the delete key. What's not easy to distance yourself from is criticism of you. I'm not talking about people impugning your wardrobe choices or mocking your taste in music - rather, accusations that are just a little too specific. Specificity adds legitimacy; when someone says, "I didn't like it" you can dismiss the comment because it's so banal. Fine, whatever. But when a person illustrates his or her dislike with examples, it's harder to protect yourself.
Writers want to be liked. We do. Universally, if possible. If we didn't want to be praised, we'd scribble in journals kept in locked boxes under our beds. We want to share stories with the world, and we want the world to like them as much as we do - and like us. So when it's not the writing they object to, but the content, it can hurt.
'Why don't you appreciate my genius?' you yell. 'Obviously my book about vampires in love with zombies will be a bestseller!'
This is where the power to distinguish the useful criticism from the useless is vital. Ask yourself, "Does this person have a valid point? Does she?" Or you can see where she's coming from, but don't agree with her opinion. That does happen. A lot. That doesn't mean that everyone who disagrees with you is wrong - but it also doesn't mean they're right, either.
Some of my favorite moments in writing have come from workshops where one classmate's suggestion for a change sparked a whole new direction for the story. The more you learn in writing, the more you work, the better you'll become at recognizing the need for improvement. Learning from your mistakes can only make you better. Don't think of yourself as untouchable and keep yourself open to honesty, even if it stings.  The pain goes away; the truth doesn't.
Be the kumquat - they say the thick skin is the best part.