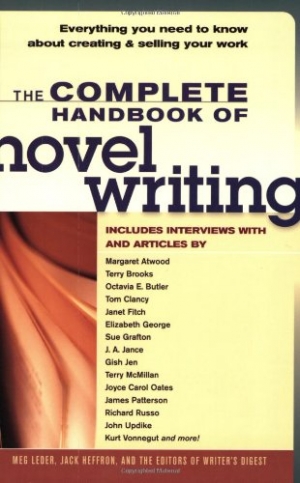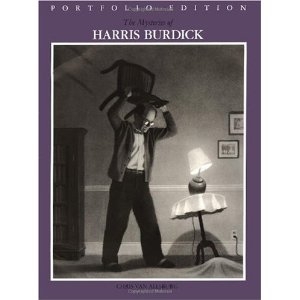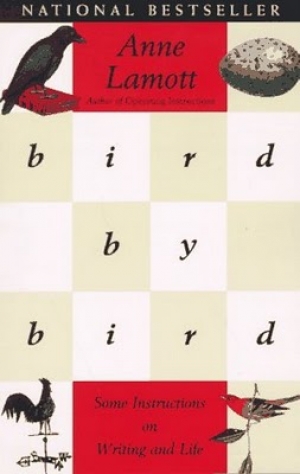 A while back, I was involved in a lot of those mail-order book clubs. (This was around the same time I submitted a poem to poetry.com- the notorious scam artists preying on hopeful writers.) I own a plethora of writing books, cookbooks, and children's books thanks to these book clubs. The idea of suddenly receiving ten or more books in the mail for only $5 was just too appealing to ignore, even though subsequent books were like $3000 a piece.
I've always been kind of a sucker for sales schemes. (Sigh.)
So, at home I have a 2002 edition of Writer's Market, the 3rd edition of How to Write a Book Proposal, and the Write Great Fiction Dialogue book, among others. And sometimes I crack them open, but they've been really of little use to me. There ARE writing books that I do refer to time and time again. They never cease to get me in the writing mood. I thought I'd share my top three:
1) Bird by Bird by Anne Lamott
Anne Lamott coined the phrase "shitty first drafts." There are few people who can write about writing in a captivating manner. Ms. Lamott is one of these few. I think it's because she is so self-effacing, terribly vulnerable, and yet so incredibly talented.
Here's a paragraph from the chapter "Plot Treatment:"
My students assume that when well-respected writers sit down to write their books, they know pretty much what is going to happen because they've outlined most of the plot, and this is why their books turn out so beautifully and why their lives are so easy and joyful, their self-esteem so great, their childlike senses of trust and wonder so intact. Well. I do not know anyone fitting this description at all. Everyone I know flails around, kvetching and growing despondent, on the way to finding a plot and structure that work. You are welcome to join the club.
Anne Lamott's book doesn't necessarily reveal anything you couldn't find in a number of other writing books, but it is such a pleasure to read, I refer to it again and again. Plus, she has chapters that deal with things other writers don't talk about. Like jealousy. We just don't talk about jealousy enough. I have copious amounts of it, myself.
2) The Complete Handbook of Novel Writing by Meg Leder, Jack Heffron, and the editors of Writer's Digest
This isn't as boring as it sounds. The book is just a compilation of interviews and articles by authors like Tom Clancy, Sue Grafton, Richard Russo, and Joyce Carol Oates. There are 55 essays and interviews in all, each from the perspective of a different author.
Russo, whose novels mainly take place in upstate New York, writes a piece entitled "Location, Location, Location: Depicting Character Through Place." Jeanne Cavelos writes a piece entitled "Innovation in Horror." Don Prues writes an essay on developing a novel proposal.
I turn to this book a lot when I feel discouraged or need a bit of inspiration. It's not a book one reads the whole way through; it's a book you read in pieces, over years, absorbing the advice successful and knowledgeable authors have to offer.
Here's an excerpt from Laurie Hendrie's essay, "What to Do About Criticism:"
Writers who realize that feedback can be a valuable tool use it often and with growing dexterity and gratitude. And why not? Writing is a lonely enough experience without summarily refusing all help and input from outsiders. To do so simply because the reader may be wrong, the advice might upset you, or you don't like to be told what you didn't think up yourself is not only stubborn, but ultimately foolhardy.
3. The Mysteries of Harry Burdick, by Chris Van Allsburgh
This isn't a writing book, per se. Chris Van Allsburgh is the author and illustrator of children's classics like The Polar Express, Jumanji, and Zathura.
The Mysteries of Harry Burdick is a picture book. It contains a series of extraordinary photo-like black and white drawings of bizarre events and circumstances. One drawing shows a boy walking into a basement where a tiny little door in the wall is opening. Another shows a woman lowering a large, sharp knife down to a glowing pumpkin. Each drawing is accompanied by one telling sentence. A picture of a man who has raised a chair to hit what appears to be a large, moving bump under the rug is accompanied by the following caption: Two weeks passed and it happened again.
Meant to a book to inspire children's imaginations, it never fails to inspire mine. The ethereal, imaginative images accompanied by just a spark of information is enough to fill my mind with a million stories.
So those are my three. What are yours? (Aside from Stephen King's On Writing? No, that can be one, I guess. It's one of my runner ups.)