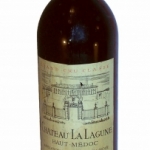 If you want to make a go as a freelance writer, it's important to know what editors and other prospective clients want.  And what they want can change from week to week.  Learn how to spot writing trends and be a step ahead of the lazy writer who doesn't know that DWT is the new DWI.  (Driving while texting.  Not surprisingly, it's as dangerous as driving while intoxicated, except that more people are doing it.) 
Why write about what's popular?  Because popular sells.  It always has.  No one is interested in yesterday's news.  I mean, who wants to read an article about French wine?  French wine is so pedestrian.  Local wines are in.  Unless you live in Province, I don't want to hear about your Provencal Bordeaux.  Seriously.
Finding writing trends is not difficult- if you know what you want to write about.  It doesn't take a lot of time, maybe an hour a week of surfing the internet to spot the latest trends in a particular niche.  The writer who is all over the place (I want to write about the environment!  And religion!  And parenting, too!) will become burnt out rather quickly.  The savvy writer hones in on a subject he knows about, finds out what people want to learn about it right now, and writes about it from a fresh perspective without regurgitating old information. 
New at locating writing trends?  Again, it's not difficult.  (And you don't have to be "trendy" or "hip" or whatever word they use these days to do it.  I mean, I'm definitely not.  Hip, that is. Obviously.)  It takes a bit of time,  and the writer must make a concerted effort to keep up.  Keeping up is crucial.  Your goal: find a topic, write about it fast, and then move on to the next trend. 
Here are some ways to stay on top of the latest trends.  (And not one of them costs a penny.  Unless, of course, you don't have internet access):
Twitter:  Follow the top people in your niche.  For instance, if you write about food, follow the culinary hotshots.  (I have no idea whose these people are, as I rarely cook, but if I did, I would surely share them with you.) As far as finding trends is concerned, Twitter has the advantage over Facebook.  Searching through tweets takes less time than visiting someone's Facebook page.  And if you're following a bunch of people, you can sort them through lists and browse through their tweets quickly.
Blogs and magazines:  Again, follow top blogs in your niche.  (So many popular magazines are online now- and many of them include quality blogs not available in print form.)  Look through them weekly.  It's pretty easy to pick up on the latest trends.  The hard part is writing about them with a fresh and unique perspective.  Be on constant lookout out for the latest buzzwords.  Keeping  on top of the current vernacular demonstrates that you are an expert on the subject. 
Job postings:  Check out writing-job websites.  Pay close attention to any common themes in the postings.  Are there any words that jump out at you?  For instance, right now "white papers" are in demand.  Knowing what's in demand enables you to write relevant pieces, and the key to selling your work is to always be relevant. 
Outside resources:  When you're out and about, pay attention to what people are talking about, they're wearing, they're buying, etc.  And remember: relevant sources of information can be found anywhere.  Writing a fitness article about the latest exercise trends?  Consult a trainer at your gym.  Writing an article about the flu vaccine?  Your kids' pediatrician is a suitable source.  You don't have to line up interviews with people you don't know.  After all, the key to writing about a trend is to get the information fast.  There may not be time to line up an interview with the head of pediatrics at a major hospital. 
 How do you stay on top of freelance writing trends?
 Next week:  Spotting literary trends!  Yay!