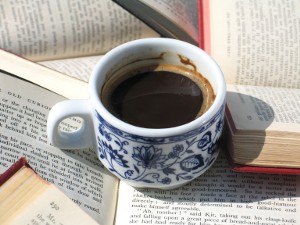 There's something that's been gnawing at me for a little while that I'd like to get off my chest. Hopefully, the screed that follows this introduction will go a long way toward explaining why this event, which is two decades behind us as I write this, has been irritating me lately, and will also explain why I'm not crazy for obsessing about this. Your mileage may vary.
As some of you probably know, the adaptation of Alan Moore and Dave Gibbons' milestone work Watchmen is due to be released next March, unless the ongoing lawsuit between Fox and Warner Bros. over the rights to make the film turns even uglier. Regardless of the result, attention has been focused on the original graphic novel as a result, which isn't a bad thing: aside from being a rich, fantastic read, Watchmen is truly a historical presence in the field. It's the only graphic novel to make Time's list of the 100 greatest English-language novels of the 20th century (well, most of it; the period actually goes from 1923 to 2005, but it's mostly in the 20th century). It's the first graphic novel to be truly taken seriously within the field (for different reasons, I consider Maus and A Contract with God to be special cases). It even won a Hugo Award, one of the pinnacles of the SF/fantasy field, in 1988.
Here's where I start to get irritated. Watchmen won the Hugo for Other Forms that year, and if you were to take a look for other winners in that category, you won't have to search long: there aren't any. The rules were subsequently changed to make graphic novels ineligible for consideration. That's right; Watchmen is the only graphic novel to win a Hugo, and unless the rules change, it always will be. Why does this bother me?
Don't worry, I'll tell you. Simply put, it smacks of snobbery to me. It feels like the same bullshit that dogged Ray Bradbury and Robert Heinlein when they first began to publish in mainstream magazines. It feels like the same disdain that the New Wave writers faced when they put chocolate and peanut butter together by applying literary skills and techniques on a wide scale to SF tropes and plots (Spinrad, Delany and Moorcock, I'm particularly looking at you). It feels like the whining of "purists" and ivory tower asshats that erupted when Stephen King managed to win the O. Henry Award in 1996 for "The Man in the Black Suit." And worst of all, the snobbery comes from the very folks who ought to be most welcoming: other SF fans and practitioners. How soon we forget, apparently; relatively speaking, it wasn't all that long ago that being into SF was an outsider groove, before geek culture took over and turned the stuff of basement gaming and late-night TV fests into billion-dollar business.
I'm not going to argue that every graphic novel that comes down the pike is literature. Far from it, just like not every book that sees publication is worth the ink it wasted; frankly, if most of the books I see on sale at Borders or Hastings or Barnes & Noble were printed on toilet paper, their value would likely double. But, there is a lot of good work going on in graphic novels and comics that certainly qualifies. Alan Moore by himself is a fine example of this: besides Watchmen, there's From Hell, V for Vendetta, Lost Girls, The League of Extraordinary Gentlemen…you get the point. Hey, I've got more: I'll gladly stack Brian K. Vaughn, Brian Michael Bendis, Garth Ennis, Warren Ellis and Robert Kirkman, just to name five, up against the majority of print-only SF writers active in the field now. These guys alone have developed works far richer in theme and meaning than a surface synopsis would suggest, and isn't that what literature is supposed to do?
I think I'm probably preaching to the choir here, and maybe I'm making noise over something that's no longer an issue. Certainly graphic novels are getting more respect than they did, thanks to Hollywood going gaga over them (I'm sure Frank Miller and Zack Snyder are thrilled about this) and increasing critical attention. At the university where I'm employed, there's even a class on graphic novels that used Maus, A Contract with God, Persepolis and one or two others which I can't remember and am too lazy to look up. Still, it seems like the SF print community at times is not as welcoming as it should be. Graphic novels are a relatively new, vital force for storytelling, which (let's face it) is why we writers are in this game. It's one more method, just as viable and potent as the traditional ones, and one that Hugo, after all this time, ought not to be ignoring.