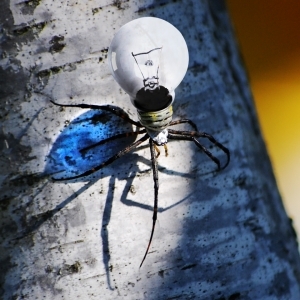 It's bound to happen, I guess. You get what you think is a really great idea, something remarkable, and the next thing you know, someone else has thought of it too. It's happened to me quite a few times, actually; I thought of the folding laundry basket years ago, but never did anything about it. Today, how many people have folding laundry baskets? Probably not that many, but still, it's the principle of the thing.
I was flipping through channels on HBO the other day when I came across IN TIME, a movie starring Justin Timberlkae. The premise was that time was a commodity, and that you could buy and sell it. I had written a story with this same premise about ten years ago, and couldn't sell it. I'm not saying anyone plagiarized; there were obvious differences in the details of the story. But there I was, watching Justin Timberlake in a movie that I could have written way back when, but didn't. And I did feel jealous.
Currently, the book I've just finished is being shopped for television development. It's pretty positive, even though such things are notoriously changeable. But I got an email from a former student remarking on how similar my project was to a project her former senior college roommate was developing.
I panicked a bit. Okay, I panicked a lot. This was an idea that was very dear to my heart, a piece that I had bled for, revised unendingly, that I had nurtured and championed and fought for. I asked my former student about her roommate...was she a person of integrity? Surely no on in the creative world would steal an idea, right?
Unfortunately, the answer wasn't what I had hoped. It turns out her roommate in college was pretty much a slacker who smoked a lot, and a person who didn't really have any ambition. Thus my former student was surprised when she somehow came up with this amazing idea that was so similar to mine.
I did some digging. It turns out that the other project didn't surface until about eight months after mine was made public when I put it up on Kickstarter the first time (an unsuccessful funding attempt which, the second time, was successful.) My heart sank. Had I opened myself up to this? Had I had too much faith in the integrity of other people?
This brings up a relevant question: when you send your work to someone, whether it's an agent, or another author, or a beta reader, or an editor, you naturally put your idea out there. There is inherent (perhaps paranoid) risk in advertising your precious idea. Yet, you cannot make it fly without exposing it to the air. You have to pitch it out of the nest and see what happens.
I suppose if things ever came down to it, I could prove that the idea was mine. And as one of my friends pointed out, even if the concept is the same, the story is not. The characters are not. The writing is not. However, I still feel afraid and cheated, as if someone stole my child and changed its name.
So, Scribs, I ask you: have you ever been afraid that someone was going to steal your idea? Has it ever happened to you? What did you do? What would you do?