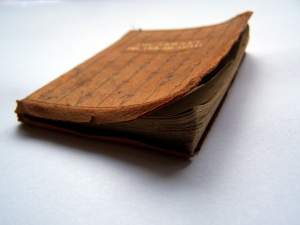 I've been so wrapped up in trying to write and edit my novels over the last year that I've neglected the short story. Well, no more! In a lot of ways, it's the best way to capture those random ideas you have floating around. You know the ones. Where you think of a a cool premise but then abandon it altogether because it would lose its luster if made into a book. I've had a countless amount of those lately and have recently decided to listen to my brain and put some of these short-story-type ideas on paper. So, naturally, the shit's on my mind.
But what's the difference between a short story and a novel? At the core, the answer is quite simple: the length. Short stories are generally considered around 1-10k words, with some publications taking the upper limit to 20k words. Longer than that and you get in to novella territory. But I've always had issues with purely numerical limits. If I add one word at a time (and this is how we all write, no?), at what exact word-count does it stop being a short story and start being something else?
But other differences are fuzzy as well. In general, short stories are a lot less complex than novels. They have few characters, fewer scenes and settings, and themes are less developed. But this can be a mixed bag. You can have a short story with many different characters, no problem. An example of this would be a retelling of a bank robbery through short accounts of many different witnesses. At the same time, you can have a novel with a very limited number of characters. A novelization of Cast Away, for example.
Let's look at two different books to see how short stories can become novels and vice versa. First, Stephen King's Gerald's Game. The premise is simple: a woman is tied to her bed during a sex game when her husband dies of a heart attack. She has to find a way to free herself before she starves to death. When I hear that, I think short story. But King filled in the pages with a detailed study of the main character and her past. The story became about much more than her current dilemma. She comes to terms with certain things about herself and is a better person for it. If what took place in that bedroom over a span of a few days had solely been the plot, I could see this one easily fitting in short story land.
On the other hand, look at Brokeback Mountain by Edna Annie Proulx. The story was only 27 pages long but spanned a number of years in which her two main characters met, fell in love, had an affair, separated, and dealt with the implications of their love, their personal lives, and the social taboo of being gay. She sacrificed descriptions, scenes, and characters, but what she did show was so well-developed that the themes, characterization, and plot were on par with a novel-length work.
Okay, so we get that there are differences and arbitrary (read: crossable) lines between novels and short stories. But why do I like them so darn much?
Short stories can be a way to practice crafting different elements without spending the amount of time and energy needed for a novel. I can focus on character development and leave the rules of plot at home. Or it can be a short scene in a restaurant between two enemies to practice writing dialogue. Suspense, terror, plot, action, theme etc, etc: all these things can be practiced within a short story. It's when you try to cram them all together in one work that you find the need to make it long and then . . . well, we know what happens then.
Also, the bets are off in short stories. This may especially apply to my genre of choice (horror) and similar ones. While main characters definitely can--and should, at times--meet their demise at the end of novels, readers require a certain level of satisfaction after spending hundreds of pages getting to know said character. With a short story, the main character can end up in a meat grinder without remorse. The satisfaction can come in the plot or in the gruesome ending itself. A reader will forgive the turning of a likable character into meatloaf (welcome it, even) if they get a cool ass story in exchange.
This also applies to plot twists and weird elements. What would be cheesy and frustrating in a novel (who wants to read 300 pages just to learn it was all a worthless dream?) can be fun in a short story. This is what I was referring to before when I said short stories can be used to explore whacky ideas. Thought about what would happen if the Tooth Fairy was found out to have gingivitis? It might not be worth spending a year and a half developing that one, but I wouldn't mind reading what you can come up with in ten or so pages.
I must admit, though, that I've strayed away from short stories for a long time because I've felt they would take time away from working towards a publishable novel. To be honest, there isn't really a right answer when it comes to choosing between the two. Having short stories published can show that you are a serious writer, and that people respect your work. At the same time, it is by no means a prerequisite to getting a novel accepted by an agent. If you are trying to decide what to focus on, I'd say assess your needs and wants. If you've tried novels and failed, maybe its time to pinpoint your writing weaknesses and try them out in a few short stories before starting a new novel. At the same time, don't mess up a good thing. If you're comfortable with your novel-writing process and the only reason you'd want to write short stories is because you think you have to, think again. Remember, there is no set path to writing success.
Except for, of course, good writing. But we don't have that problem, now do we? :)