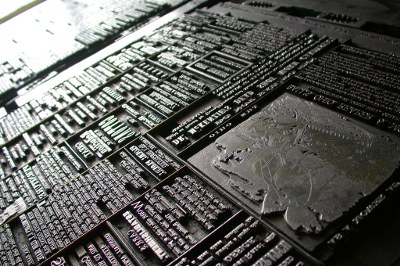 Last month I received an acceptance from an on-line journal for a poem of mine. A week or two later, the poem went live on the site. When I saw it for the first time I thought, why am I so excited about this? Why does this make me so happy? The site is probably seen by about twenty-four people, one of whom is the editor, with the other twenty-two being the other contributors. What is it that made me smile like an idiot when I received the acceptance and want to shout from the rooftops (and my Facebook status update) that there is a poem with my name on it somewhere in the world?
I came up with three reasons. Gravity. There's something about putting your ideas down on paper that makes them infinitely more important. It gives them a weight and a gravity that they didn't have before. When you speak, you can take back your words, forget what you said, or even deny that you ever said it. But by putting your words, feelings, and philosophies down on paper, you make a commitment. You are forced to stand behind your words. In short, it makes you a stronger person. Audience. No matter how modest or humble the publication, getting a piece of your writing published gives you an audience. Others are seeing it, reading it, and possibly even responding to it. When I wrote my first blog (which was, of course, about my writing process and the book I was working on), a woman in Ann Arbor, Michigan happened to see it, commented on a post, and we established a friendship that resulted in us critiquing several of each others' manuscripts. I have told this woman that I call her "the muse who fell from the sky" because her crits have, without a doubt, made me a better writer. She must feel the same way because she recently mentioned me by name in the acknowledgement section of her second published young adult novel.
Another time I published a poem about my father in a small print journal in San Diego. A local psychologist contacted me to ask if she could publish an excerpt in the new book she was working on about fathers. I was overwhelmed at the thought that something I'd written had been noticed and had a ripple effect in the world. You never know who will see your work or what will result from it. Audiences, even small ones, count. The Work is Outside Yourself. One thing I love about our craft is that when you put your thoughts and feelings in writing, it gets them out of your head and heart and they become their own entity. And publishing a piece always takes it one step further and gets that piece out into the world where anything can happen. I always tell my students after they write a poem that the great thing about the assignment is that, because of their efforts, a work of art now exists that DID NOT exist only moments ago. Some of them are unmoved by that thought. I always feel sorry for those folks.
I belong to a poetry group on Scribophile called The Misfits. We write, post, and discuss poetry and several of us have found poems—both classic and modern, great and mediocre—that we've used as a springboard for discussion. While it would be nice if each of us was published in Poetry or The New Yorker, that really isn't the point. It's the process that's important. And yes, I know that's easy to say when publishers in The Big Apple aren't exactly knocking down my door, but I do believe that. I understand that every Triple-A baseball player wants to be in The Show (and miracles happen and dreams do come true and all that rot), but sometimes it's just fun to go out to the diamond and throw the ball around with the local adult softball league and have a beer after. There's joy in that.
I've probably published two dozen poems in various literary journals, both print and on-line, in the last twenty-five years. In the grand scheme of things, that's not a lot. But when I think about how, on average, that's one poem a year making its way into the world and that I have a box of print journals that, after my demise, my children can read and say, "My dad wrote that," it makes me pretty giddy.
Every so often I see writers on Scribophile posting that they've had a piece accepted and/or published. The joy, pride, and excitement is positively palpable. It comes through the computer screen. And I get it. I understand. Getting a piece of writing accepted and published is a powerful thing, no matter the venue.
And you should be proud.
Words matter.