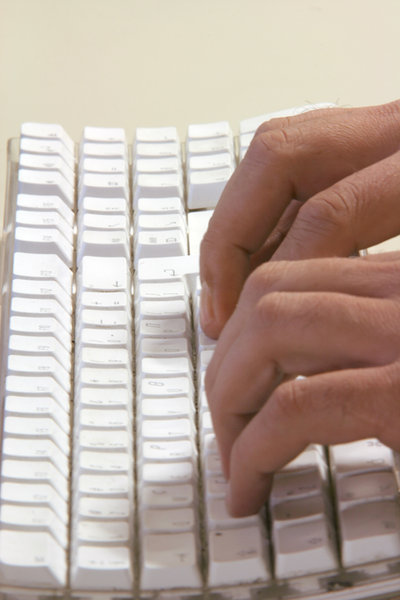 Although I do a variety of different types of freelance work, the majority of the writing that I do is as a blogger for businesses. I frequently have people ask me what this means. Although most people are familiar with what blogging is, not that many people know how businesses use the services of bloggers. In my experience, a business may choose to do its blogging in-house but there are a number of benefits to hiring a freelance blogger. The freelancer also benefits in terms of having some freedom to direct blog content while still earning an income.
My Role as a Blogger for Businesses
My job as a blogger for businesses typically consists of coming up with a blog content creation plan, creating the content for the blog and then promoting that content around the web. The first part of this is to determine which types of articles are best for the business that I'm working with. Common types of blog posts that are popular with business clients are how-to guides, industry interviews, Top # articles related to the field that the business is in and news posts or press releases for the business. My role is to first identify the appropriate type of blog posts and then to write the content for those posts. After the post has gone live, it is part of my job to use social media to gain attention for those posts in order to bring traffic to the blog.
Who the Clients are that Hire a Blogger for Businesses
The clients who are interested in this service typically tend to be small businesses that already have a website. They may have no blog yet or they may have a blog that they feel is inactive or ineffective. They know that they need a blog on their site to increase web traffic, spread the news about their work and encourage repeat customers. However, they either don't know how to write the type of posts that are good for their blog or they don't have the time to do blogging in addition to the rest of their work. They hire a freelance blogger who can direct the blog and take the pressure off of them.
How Involved the Client is in the Blogging
The client may be very involved in the blog or may not be involved at all. This depends entirely on the contract determined by the blogger and the client. Some clients want to help choose appropriate blog topics, edit content before it goes live and assist in the promotion of posts. Other clients want the blogger to take the lead, post without assistance and simply update the client about the status of the blog on a regular (usually monthly) basis.
Benefits to a Business of Hiring a Freelance Blogger
There are many reasons that a business may choose to hire a freelance blogger instead of doing blogging in house. The clearest benefits include:
• The blogger has specific experience in blogging and social media including appropriate use of images, keywords, tags, linking and content creation. This makes for a high-quality blog which may be difficult for the client to create without professional assistance. • It saves time. A business already has so many tasks that it may not be able to fit blogging in on a regular basis. Outsourcing this work to a freelance blogger saves the company the time it would take to do the blogging. • The results are easy to see. Someone who works as a blogger for businesses will track his/her results in terms of traffic, incoming links and other web analytics. This should be issued in a report to the client. This gives the business an ability to easily see how successful the blog is which may not be the case for all businesses that run an in-house blog. • It has the potential to save the company money. A good blogger can assist greatly with developing web content which can save the business money on hiring a separate web writer or SEO team.
How Blogging for Businesses Differs from Other Blogging
There are two core types of blogging that someone might do for income other than blogging for businesses. Each of these types differs greatly from blogging for businesses.
1. Blogging for yourself. Many people launch their own blog and try to earn some income off of ads or sales of related items (such as ebooks) through the blog. This allows you the benefit of writing about anything that you want to but it's very difficult to earn a full-time income from this work. When you blog for businesses you aren't as free to write what you want but you do earn a steady income. 2. Blogging for a network or as a team of bloggers. You can get hired to blog as part of a blog network (such as the About.com or LoveToKnow networks) or as part of a team of bloggers that all work on a group blog for a big company. Typically the head of the blog will be assigning topics or directing your content. You may get paid per piece or through ad revenue. This is similar to blogging for businesses in some ways. The main difference is that you're working for a middle man instead of directly for the company which can limit your creative potential as well as your income. However, it does provide you with more direction which is nice if you're not sure about your skills as a blogger for businesses yet.
People who enjoy blogging may find that blogging for businesses is a great move forward in their writing careers.