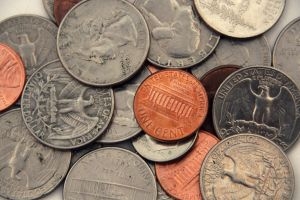 This morning, my wife was kind enough to drive me to work, alleviating the need to try and find parking in one of the many lots that part-time employees like me must share with students and other folks who won't or can't spend $300 for a nice gold sticker. (Don't get me started on parking at a university; my teeth can't grit any more without structural damage.) Anyway, as I got in the car, I noticed she had The Da Vinci Code loaded in her CD player. I asked what she thought of it.
She said she was surprised at how much she enjoyed the story; she had put off listening to it because I read the book and opined loudly about how poorly it was written, but she was enjoying listening to it because it moved right along and kept her interest. We got to talking about popular novels, and that started me musing on the differences between writers and storytellers.
That may seem like a silly distinction to make, but I think it's an important one to understand, because it's possible to have one without the other. If you look at popular novels, you'll find that generally, the focus is on plot and events, not character and internal development. The folks who do well in the publishing game—Tom Clancy, Stephenie Meyer, J.K. Rowling, Stephen King, so on and so on—tend to be strong storytellers. They understand the excitement of a well-told tale, and that's where their gift really lies. Complain about the Twilight series all you want (I've never read any of them or seen the movies, so I have nothing to say), but Meyer managed to tell a story that interests people, and makes them want more.
Being a writer, on the other hand, is a more involved proposition. You can be a pretty good writer and be crap at storytelling. If your focus is on literary fiction, this may not be a problem; story is not considered paramount in that genre, character is. I can think of writers who develop nuanced characters and wonderful dialogue in the service of stories where not a damn thing happens. There's nothing wrong with that by itself.
Where the divide comes into sharp relief is where the age-old art vs. commerce debate stakes a place in the conversation: the bottom line. There are always exceptions, but for entertainment purposes, most readers want a good story first. If you tell a strong enough story, readers will forgive an awful lot of wooden dialogue, flat characters and generally purple writing. On the other hand, if you have great characters, brilliant dialogue and a knack for lyrical descriptions, you can get only so far without a story of some interest to use those gifts in describing. Some people will read your work only for that, so it's not a loss…but success will be far more elusive, if it appears at all. I don't even mean huge publishing success, I mean pay your bills success.
So, the rub: It is apparently possible to succeed in publishing and be a writer of crap, if you're a strong enough storyteller. It's also possible to be a brilliant writer and languish in the shadows, appearing here and there, being respected but never able to turn that respect into remuneration. This is a disheartening realization, to be sure, and it's one that a lot of writers rail against when they first come to understand it. How is it, they ask, that someone with no sense of characterization or dialogue can write books and print money, while great writers have to take day jobs just to get by?
Well, it's not a flaw in the system, nor is it a conspiracy against truth and the staggering immensities of art. It's human nature. People want entertainment, they want what is comfortable, and they want to enjoy their stories, for storytelling is one of the oldest impulses in the human animal. We tell stories to explain the universe, give name to our fears, create histories for ourselves, put our lives into perspective, and make our deepest beliefs matter. Storytelling is a primal force, and tapping into that carries a lot of power. If you can be a storyteller while practicing the literary art, awesome. But, if you want to make any money at this particular pursuit, and you have to choose, pick storytelling.
Of course, you won't be respected by your peers, for the most part. There may be an exception here and there, but popular writing and respect for your work don't often appear on the same dance card. Then again, if you get big enough, you can succeed your way to acclaim. Shakespeare certainly did; so did Dickens. Although it's too early to judge, writers like Stephen King and J.K. Rowling may do this as well, though Rowling is a special case. No matter what happens, they will likely be dogged by the perception of lower-class work their entire lives; it'll take a posthumous reappraisal to shine them up.
Anyway, since making a living at this word-slinging gig seems to be a preoccupation for many writers, it seemed best to get that across. If you do your job to the best of your ability, there's no shame in storytelling over writing or vice versa. It's best if you can do both, but if you can't, follow the one that lights you up. Just don't be surprised if you choose the writing route and find yourself broke. At least you'll be in good company.