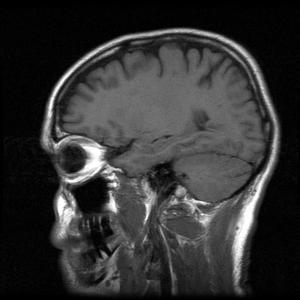 Writer's Block. We all get it occasionally. Let's say you're planning to write an article about, oh, I don't know…Writer's Block, but you sit down to write and nothing comes. What do you do? You stare at the computer screen, or the blank piece of paper in front of you (if you're Old School) and…nothing! You get frustrated, angry, restless, panic sets in, and this just exacerbates the problem. What is a writer to do when absolutely nothing is flowing? It's simple: You just, um, err, uh.
Sorry, but I'm having a bit of Writer's Block. My mind is wandering. I keep thinking about books I've yet to read. I'll get back to the very important Writer's Block business later, when my brain decides to cooperate, but for now I proudly present:
The Greatest Books I've Never Read!
1) The Da Vinci Code by Dan Brown
I've heard this one's a real page-turner. Thrilling, controversial, easy-to-read. I know Tom Hanks and Audrey Tautou starred in the movie version, which I only saw because I've been madly in love with Audrey Tautou since I first saw her in Amé lie. She's a wonderful actress, and her performance in Amé lie is the most charming I've ever seen on film; her performance in The Da Vinci Code is less charming. I know that the book sold about a billion copies, so it must be good. A friend of mine read it and told me: "It was pretty good. The chapters were really short, so I could read it fast. I've forgotten a lot of it already. Maybe I'll read it again, or just see the movie." Sounds like a glowing review to me.
2) Valley of the Dolls by Jacqueline Suzanne
Oh, wait. I have read this one. I just don't like to admit it.
3) Almost Anything by William Shakespeare
I enjoy Shakespeare's work, when it's performed. I marvel at a great actor who can take Shakespeare's words and make them come alive in marvelous, unique ways, like Keanu Reeves. But reading Shakespeare? Not for me. I once participated in an in-class reading of A Midsummer Night's Dream. The play came alive, was funny and exciting, and left the students exhilarated for hours afterward. But reading Shakespeare alone on my couch? I'll pass. I've heard he didn't really write all those plays, anyway.
4) Crime & Punishment by Fyodor Dostoyevsky
Simply brilliant! I haven't actually read this literary classic, but I have picked it up numerous times at the bookstore, held it in my hands, skimmed the pages, felt its power. I know it's very long. I know someone is killed with an axe. I know the main character is named Rodion Romanovich Raskolnikov, which might help explain why I've never read the novel. I know that kids used to pray they didn't have to read it in high school. I'm going to read it soon, I swear. It's just so damn heavy. I'm not opposed to thick books, as long as they're called Infinite Jest; failing that, I prefer they be about monsters, the end of the world or Hobbits,
5) Chicken Soup for the Soul by Jack Canfield & Mark Victor Hansen
The title just makes me hungry, so I eat instead of read. Also, I'm pretty sure there's no actual chicken soup recipe in this book. Do they have a Chicken Soup for the Blocked Writer's Soul?
Guess what? I'm cured!
I've figured out the key to overcoming Writer's Block. If you can't find the words for your novel, article, screenplay, school assignment, etc., don't write it. Write something else. Write something fun, something that will relax you, something frivolous. Write a letter to your favorite celebrity (Dear Carrot Top). Write a haiku, a dirty joke, a greeting card. Write a few nonsensical sentences and make yourself giggle. Write a scathing review of your coffee and bagel. Write a grocery list consisting of imaginary food. Write a fake personal ad for Craigslist (Large Footed Witch Seeks Scientologist Elf). Allow yourself a few minutes of writing nonsense, and I promise you your mind will start working again, like a freshly-wound watch. Before you know it, you'll be back at work on the important stuff with renewed vigor, a clear head, and plenty of ideas.
You're a writer. You know you have greatness inside of you. Brilliant ideas. Wonderful stories. Fantastic characters. That greatness is there, waiting to be tapped, but sometimes you have to weed through the silly stuff first to reach that greatness.