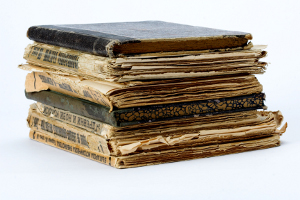 I was looking for nice writing topics that would be good to start with and show off my brilliance and wit. At the same time I decided I couldn't fully expose you to my way of seeing things, in case you don't appreciate insulting Harry Potter and making fun of Twilight (which I would never do, of course, because both those titles are stellar works of fiction). But that left me suddenly stuck without writing options.
Glaring at the empty screen didn't help this time, so I Googled "writer's block". Got over 2,000,000 results. It makes me feel all warm and fuzzy inside to know that if I was ever in need there's a lot of advice out there.
Come to think of it, writer's block seems like a quite popular topic for something that's all about an inability to write, though it has nothing on "inspiration" (almost 86,000,000 results) and "creativity" (58,000,000). It's a wonder people still have problems with their writing. After all, there are so many wonderful techniques to help you keep writing.
Take the most popular one: "Set a writing schedule and stick to it." In theory it sounds great, but from experience I have to say it's rather difficult to explain to your child not to set the cat on fire between 5pm and 7pm because you're busy torturing your main character (explaining not to set the cat on fire at all doesn't work either. See, he has "firemen" standing by). It's the same with the dog that always needs to go for a walk just as you're sitting down to write an important plot twist (at least there's no cat on fire, though I'm on to him). And let's not forget the parents, who wish to talk about their day, your day and the newest Gossip Girl while you're having a writer's crisis.
So instead of setting up a schedule that won't work (unless it's in the middle of the night) and feeling guilty for not following it, I'm a big fan of a slightly different approach: Write whatever you can, whenever you can, wherever you can.
Without time limits, you'll soon find yourself with a head full of ideas and always the right words to express yourself. But let's not get ahead of ourselves.
The strategy is simple: Always provide yourselves with the means. Carry a notebook around. Even if at the very beginning all you write down are lottery winning numbers (never the ones you chose), random one-liners ("There's too much blood in my coffee stream") and stick figures (never, ever, underestimate the power of stick figures), you never know when the right idea might sneak up on you. And believe me, it will. Ideas are nasty little buggers, coming up behind you when you least expect them, turning your lunch break into the most productive hour of your day.
But your notebook isn't where the strategy ends. When you're at your computer, keep a word processor window open in the background. Not only can you type up the ideas you've had during the day (and organize them and color code them and categorize them by genre and potential... which you won't do because there is no writer anal enough for that. And that's the official version), but you can copy and paste things you find online. Saving file like that and opening them from time to time to look through the ideas does miracles for creativity. Who knows, you can open the file one day and get inspired by something you wrote down three months ago. It's been known to happen.
Additionally (but this one depends greatly on your personality), a blank screen with that black little cursor, blinking at you in that patronizing manner, laughing at you when you're not looking... well, it's highly irritating. And after some time you just want to wipe that smirk off the blinking bastard's face by writing something exceptionally brilliant.
For those nonviolent souls and peace loving artists that need some extra kick and motivation, the world of writing "whenever, wherever and whatever" isn't completely closed. They just need to take more conscious action.
I recommend what I do when I'm feeling adventurous (which is NOT, by any means, eating cookies in bed, after midnight). It's a combination of two sites. The Almost Totally Random Writing Exercise Generator that provides you with a technical parameter (like desired word count), style or a character, and a prompt. Use it with Dr. Wicked's Write or Die! tool to provide yourself with that much needed motivation and you'll end up at Writing Boot Camp.
Ah, the smell of fear and creative exhaustion in the morning... Anyway...
That was about writing "whenever" and "wherever" you can. Writing "whatever" is more complicated than you might suspect. Typing random letters is counterproductive, and you already have problems with finding enough time to write as it is. Writing random sentences without any plan as to what kind of story they might tell isn't all that good in the long run.
Writing "whatever" is more about writing more than one story, trying out different things. When a character is giving you grief, don't try to reason with them. Put them in a corner and write something else, something short. See how that makes them feel. If the plot doesn't want to twist your way, leave it be, go write a one-shot about bees and flowers.
True, sometimes you need to work through your problems just like your characters have to work through their issues. But after you spend one or two hours on writing about sunshine and daisies, suddenly, you look at your previous story from a new perspective.
My friend used to say: "Don't force anything. Just take a bigger hammer". Your brain is an endless mine of ideas (if it's not... I see a serious problem with your writing career), so don't chain yourself to one of them. Remember, you're a writer, because writing makes you happy. So write whenever, wherever and whatever you feel like.