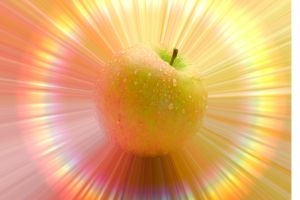 Sometimes when I write I'm totally in the zone. I am Mr. Ed with blinders on. I am riding up the tunnel of light toward the almighty whatever.
Then sometimes, I'm in neutral. I'm stuck. I'm up to my neck in the muck and mire of distraction, or disillusionment, or dyspepsia. You can probably guess which I prefer, because you're probably exactly the same way, unless you're a blessed genius who never feels disconnected from your work.
I'm going on the assumption that you're probably more like me than not. That is, you probably have moments when writing is blissful and free and unencumbered by reality, when it feels like there is ripe fruit to be picked and all you have to do is reach out and it falls into your hands. You probably also have those moments when, like exercise, writing is painful and you feel like you're pulling your mental groin muscle by simply stretching. If that image disturbs you, I apologize.
What's the difference? Why does this happen? I keep thinking that if I could identify the quality of those wonderful moments of synergy, I could repeat them and command them. The problem is this: the very reasons they exist are exactly why I can't call them up on demand. I believe these moments occur when I've managed to get out of my own way, when I've allowed my subconscious to swim in the collective unconscious or the great white way or whatever you want to call that current of stardust from which we writers snatch our ideas and inspiration.
To me, it feels like dreaming. When I forget myself, and forget my purpose and my selfish needs and desires as a writer, I am able to get to that place. When I drift and let go and simply allow a story to happen to me, that's when I find what I'm looking for, oddly enough. When I'm actively looking, this magic is as elusive as the white rabbit, and twice as quick to run in the other direction.
Here's what it feels like when I'm in the Zone:  I'm not really aware of it when I'm there, but when I look up and there are five new pages, I'm amazed. I read them; they're good. It's as if I'm reading a book by some stranger, and although the sentences and ideas are familiar, they have somehow appeared on my screen. Remember those old messages written in invisible ink that, when rubbed with lemon juice, appear on old, folded paper? I get the same thrill when discovering something written from the Zone.
Too often, though, I approach writing as a task, something I have to do because that's what I do. I still love doing it at those times, but there is a quality missing, and I feel it. Sometimes I still write good stuff. Sometimes I don't. But I still try. Maybe that's what I'm doing wrong. Maybe I need to approach the task with more of a sense of play and less a sense of duty. Maybe if I don't try so hard, the Zone will come find me.
What does it feel like for you when you're in the Zone, writing-wise? How do you get there?