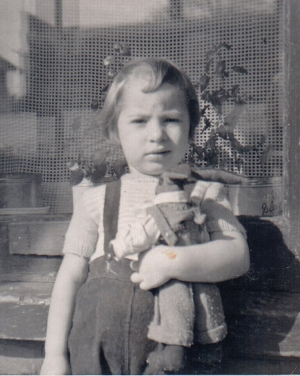 I am the only one who can tell the story of my life and say what it means — Dorothy Allison
Writing is power. Writing is motion. Writing is story. From the moment you start scrawling words on paper, sketch, move paintbrush over canvas, or touch the computer keyboard, you are telling a story.
Your Story
I coach writers. I am helping most of them achieve the goal of publication. But some simply want to improve their writing. It depends on who you are writing for. Sometimes you don't really know at first. In most cases, you start by writing for yourself, sometimes to gain clarity or to heal. Sometimes, that invisible "friend" you are writing to emerges into something more substantial and real. This often happens when we realize that what began as very personal in fact relates to a community and a larger audience; that what heals us might help heal others. That what we observed or felt is important for others too. That's when a journal might turn into a memoir or fictional allegory. Or an anecdote will turn into a short story or novel.
When we share our stories, we are no longer allowing ourselves to be silenced or letting others speak for our experience. Writing to heal and making it public "is the most important emotional, psychological, artistic, and political project of our time," says writer Louse DeSalvo. I agree. I am currently coaching a young woman who is writing a memoir about her traumatic childhood in an abusive family. She shares how she triumphed over many obstacles to recapture her self-esteem and make a good and happy life for herself. Sharing her journey will help others realize theirs. This is a good. An absolute good.
Writer Isabel Allende once said, "Being a witness is my mission in the world and this is what I do when I tell stories." Any stories. All artists do this.
My Story … And My Dream
I started writing and drawing as soon as I could hold a pencil. Even before I could read, I wanted to become a "paperback writer" like in the old Beatles song.
It was an incredible moment of clarity for me and despite being challenged by my stern and unimaginative primary school teacher, who kept trying to corral me into being "normal", I wasn't going to let anyone stem my creativity and eccentric — if not wayward — approach to literature, language and writing. I was a confident, but lovable, little brat and I knew it. She and I didn't exactly get along, as a result. But I did okay anyway, and, despite her acidic commentary, Miss House begrudgingly awarded me my due A's and B's.
I wrote some fan fiction but quickly found my own creations far more interesting and less limiting. As a teenager, I wrote, directed and recorded "radio plays" with my sister. When we weren't bursting into riotous laughter, it was actually pretty good. She and I shared a bedroom in the back of the house and at bedtime we opened our doors of imagination to a cast of thousands. We fed each other wild stories of space travel, adventure and intrigue, whispering and giggling well into the dark night long after our parents were snoring in their beds. Those days scintillated with liberating originality, excitement and joy. I also enjoyed animation and drew several cartoon strips, peopled with crazy characters as I dreamt of writing graphic novels like Green Lantern and Spiderman. My hero was science fiction author and futurist, Ray Bradbury; I vowed to write profoundly stirring tales like he did.
I had found what excites me — my passion for telling stories—and I'd inadvertently stumbled upon an important piece of the secret formula for success: 1) having discovered my passion, I decided on a goal; 2) I found and wished to emulate a "hero" who'd achieved that goal and therefore had a "case study"; 3) I applied myself to the pursuit of my goal. Oops … the third one, well … it went downhill from there … Life got in the way.
I grew up.
Well, that, and the environment intervened. In several ways. It started with my parents. Recognizing my talent and interest in the fine arts (I was pretty good in visual arts), they pushed me to get a fine arts degree in university and go into teaching or advertizing. They didn't see fiction writing as a viable career or a strength of mine (I was lousy at spelling and, despite my ability to tell stories and my love for graphic novels, I didn't read books much). I can still remember my father's lecture to me about how perfect the teaching or nursing profession was for me. I wasn't enamored by either. The second blow to my author-ego came in the form of a school "interest-ability" test, meant to prepare us for our career decisions. I remember the test consisting of an IQ portion (spatial, English and math), and a psychology portion (including problem-solving and scenarios meant to tease out our affinity for a particular career). Secretly harboring my paperback novelist dream, I filled out my forms with great excitement. I still remember the deflating results, which suggested that I was best suited to be a sergeant in the army. "Writing" as a career barely made it on the graph, and scored well below "computer programmer" and "mechanic"; none of which interested me.
I got involved in the environmental movement, while quietly holding my dream of being a paperback novelist close to my heart. I got several degrees in ecology and consulted for several companies to help protect the environment. I wrote a lot in those days, although it was more about the ecology of creeks and about industrial pollution. But my passion for writing fiction continued to simmer. Magazines started publishing my articles and they became my entrance into the world of fiction. Mostly science fiction: it made sense; I was a scientist, after all, and had much to draw upon for plot, character and setting. Once I began publishing fiction stories, I never looked back.
I have, to date, sold short stories to magazines in Canada and the U.S. with translations and reprints in Israel, Poland, Greece, and Romania. I've seen my short stories nominated for the Aurora Prix Award (Canada's premier award for writing science fiction and fantasy) and the Foundation of Speculative Fiction Fountain Award. I've published eight novels with nominations for the Aurora Prix, Foreword Magazine Book of the Year, and various Reader's Choice awards.  In short, I'd come home; I'd taken a rather long detour but I had acquired some important tools along the way. And I had filled my life with … well … LIFE; something to write about.
As Carl Jung so aptly said, "… if you have nothing at all to create, then perhaps you create yourself."
What's your story?