Take

writing classes,


meet

beta readers,


and

become a better writer


in our

online writing group

Scribophile is one of the largest and most award-winning online writing communities.

Sign up for free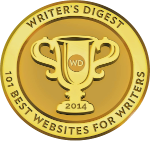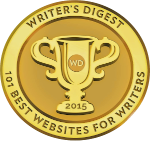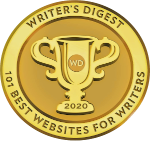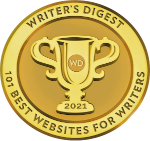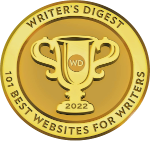 Make your writing shine
with feedback from other writers
You've spent a lot of time writing your story. But how can you make it perfect before you start thinking about publishing?
Scribophile is a writing group focused on getting you feedback on your manuscript. Our points-based peer critique system guarantees you'll get feedback from writers from all walks of life. You can then use that feedback to polish your writing before you take the next step in your publishing journey.
How Scribophile works
1 Earn points by giving feedback
Earn karma points by critiquing writing. Giving feedback to other writers is fast, easy, fun, and helps improve your own writing, too!
2 Get feedback on your own writing
Spend karma points to post your own writing for critique — anything from flash fiction to novels. Our busy community of writers from all over the world will give you detailed feedback on how to improve it.
3 Make friends and meet beta readers
As you participate in our writing group, you'll meet and form relationships with other writers. These friends will be your beta readers, ready to help with your current manuscript, and your next ones too!
Scribophile was the first place I stopped when I went from being an I-wanna-be-a-writer to I-am-an-author. Now I have four international bestselling novels with major publishers, and when authors come to me I always send them to Scribophile.
Take writing classes
and level up your writing
Our writing classes are taught by bestselling authors, expert teachers, and industry insiders. We have workshops for writers of any skill level, where we cover everything from beginning topics to advanced techniques.
Our writing classes are designed to be both comprehensive and transformational — they're your fast track to becoming an unforgettable writer.
Some of our upcoming writing classes
Writing Better Fiction with William Ryan

Jun 6, 2023 • 4 week master class

Critically-acclaimed author William Ryan guides you through a workshop-based introduction to the essential elements of storytelling and writing fiction.

The Power of Setting with Carly Stevens

Jun 10, 2023 • 1½ hour webinar

Acclaimed author and teacher Carly Stevens shows you how to write memorable settings that immerse your readers in your story's world.
Improve your writing,
at any skill level
Our writing group welcomes writers of all skill levels — from beginners to published authors, and every writer in between.
Each critique you receive on your manuscript is a fresh perspective for you to incorporate. Our bustling writing forums feature writers discussing the craft twenty-four hours a day. And our extensive Writing Academy is full of insightful articles on the art — and business — of writing.
Scribophile played a major part in helping me polish my novel for submission. I learnt a huge amount from critiquing other people's work, as well as from reading critiques of mine. I now have a wonderful agent and have signed a three-book deal in the UK, a two-book deal in Germany, and a TV option. The book was also shortlisted for The Debut Dagger!
Giving and receiving critiques on Scribophile made a big difference to the quality of my writing. I learned how to write a query letter here and that led to an agent and a book deal.
No more writing alone —
meet your new writer friends
Sometimes, the hardest part of being a writer is how lonely it can get.
That's why the most important part of Scribophile is our community of hundreds of thousands of writers from all over the world. No matter what genre you write in, or how far along you are in your manuscript, the friends you make at Scribophile will finally take the loneliness out of our solitary craft.
My years on Scribophile have given me a master's level education in writing. The critiques are great, but I've learned as much from reading and analyzing other writers on Scribophile. I don't think I could have polished my novel to a publishable level without this site. I'm an addict.
Ready to take the next step in your writing journey?
It's easy and free.
Join Scribophile