Your Profile & Scratchpad
Your personal profile is the place people go to find out more about you. It's also where you can find your scratchpad, which is a place for other members to leave you short public messages. You can't write on your own scratchpad, but you can go to other people's profiles to write on theirs in return.
You can also see the gifts that people have given you at your profile page, as well as your activity feed, posted works, and critique and comments.
You can set up your personal profile by opening the "Your account" section of the navigation sidebar.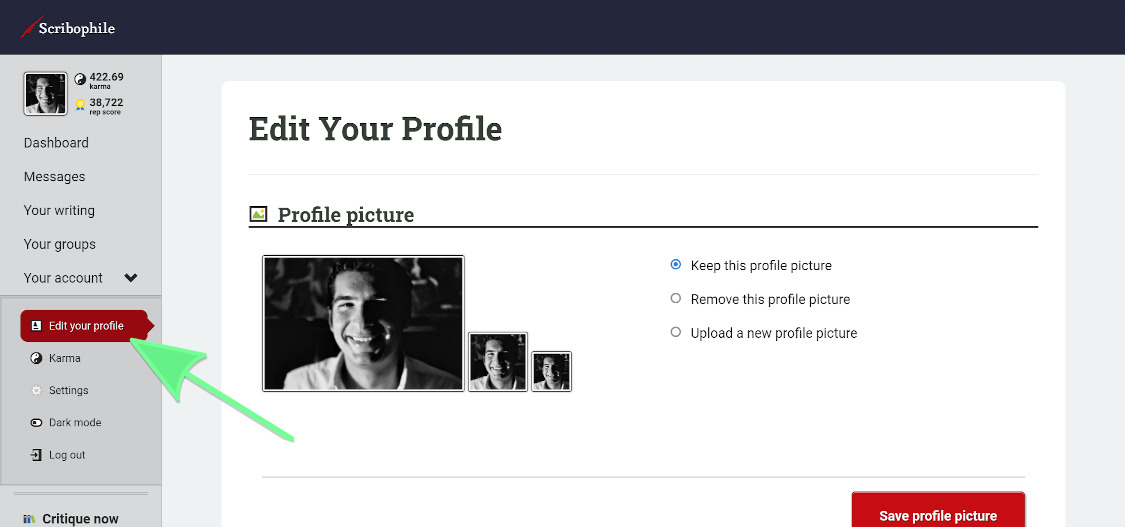 After you've written a little about yourself, you can view your profile by clicking your picture at the top of the navigation sidebar.
Once you've reached your profile, scroll down a little bit. In the left-hand column you'll see your scratchpad, and to the right of that you'll see the gifts you've received.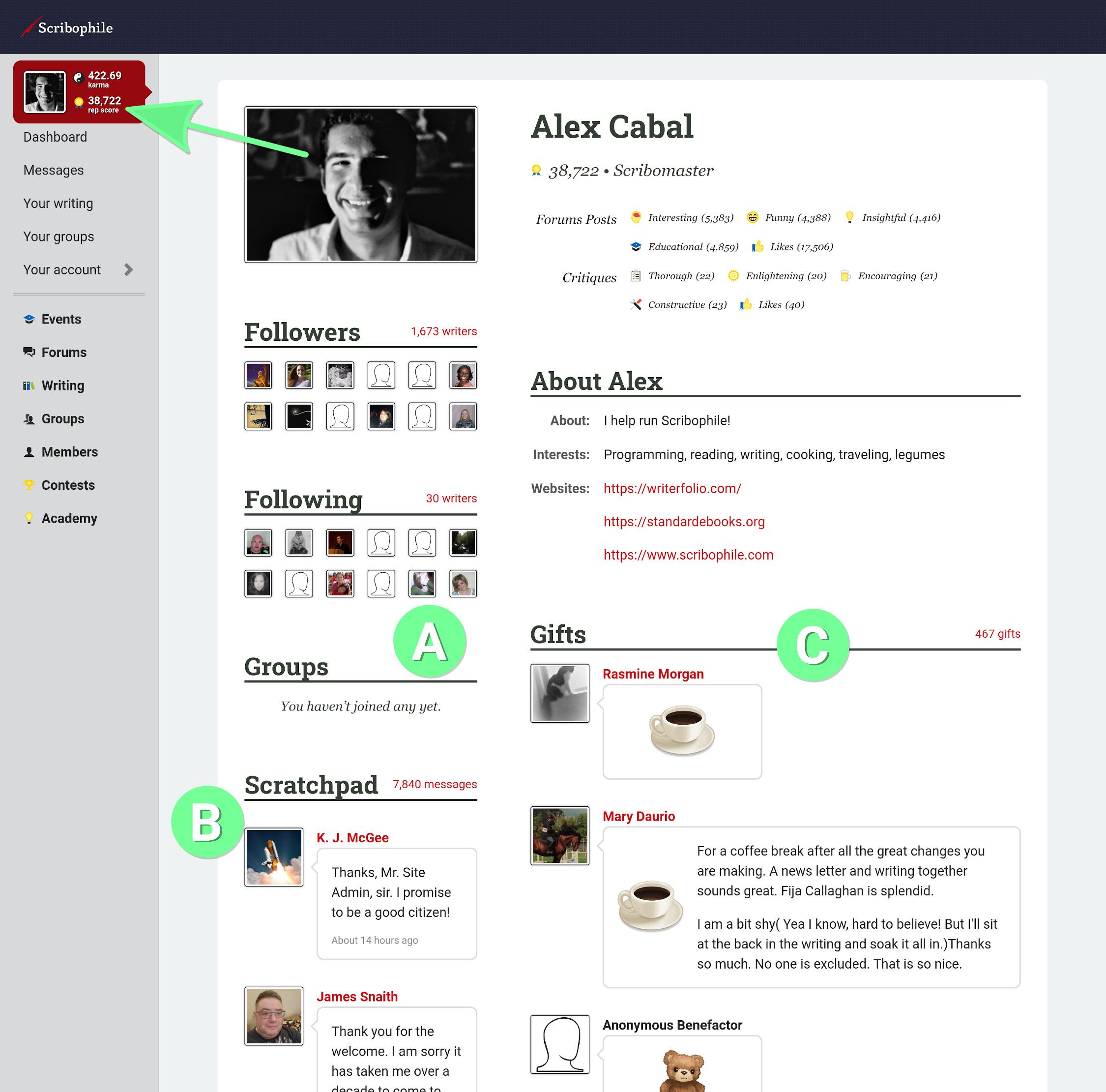 See your followers, members you're following, and groups in the left-hand column of your profile page.

Your scratchpad is here too. You can read the newest messages right away, and to see your entire scratchpad, click on the number of messages right next to the "Scratchpad" header. You can't write on your own scratchpad, but you can write on the scratchpad of others!

Your gifts, works, critiques, and events are listed on your profile page too.