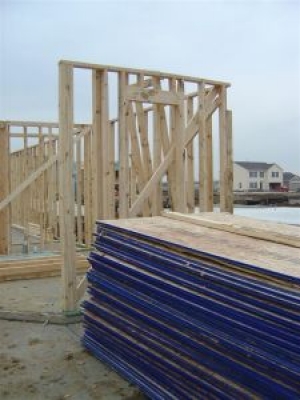 Before a construction worker builds a house, he or she has to know how to hammer a nail, screw in a screw, and drive a Ford F-150 with a rifle rack and a tool chest in the bed (you may think that last one is a stereotype, but not where I come from). The point is, the builder has to be skilled in the tools of the trade. Writers are no different: we have to know how to use our tools. But before we can master them, we have to know what they are.
Writers of fiction use seven elements to tell their stories:
Character. These are the beings who inhabit our stories. Sometimes they are actual people but, just as often, they are animals, dragons, faeries (gotta love those fantasy folks and their creative spellings!), or even inanimate objects (consider the spoon, dish, and clock from Disney's Beauty and the Beast). Characters are necessary because we need someone to invest in, to care about, and to root for (or against). It doesn't matter where your story is set, what the point-of-view is, or how exciting the plot--without characters, no one will care and the other six elements quickly become irrelevant.
Plot. Plot is what happens in the story, the series of events. This happened, then this happened, then this happened. . .
Setting. Setting is where your story takes place. But some settings are so powerful, they almost seem like characters themselves (Think Tara, Hogwarts, the island in Lord of the Flies). Settings can be large and all-encompassing (A hospital, a jungle, an inner city rec center, The Death Star) or more intimate (a kitchen, an alley, a park bench). Setting also includes season and time of day (Summer, 5 p.m.), climate (sultry, bucolic), and era (The 70s, post-Watergate, World War II, The Great Depression). Instead of merely describing setting, though, smart writers impart setting through the filter of their characters' feelings about that setting.
Point-of-view. To figure out point-of-view, ask yourself "Whose story is it?" and then tell the story from that character's perspective. Point-of-view includes first person ("I" and "me"), second person ("you"--this is very rarely used in fiction, take that Jay McInerney) and third person ("He," "she," "Nick" and "Abby"). Third person is further split into omniscient (the reader accesses all of the characters' heads and hearts, a conceit that's now considered somewhat old-fashioned) and limited (where we see the entire story through a single character's perspective).
Style. Style is like a fingerprint, no two are alike. A function of diction, syntax, and voice, style tends to emerge from how you write rather than from a concerted effort to control it.
Theme. Theme refers to "The Big Ideas" that bubble up from what you've written. Is your story about Betrayal, Love, Friendship, Justice, Family, Honor, Violence, Hypocrisy? You may have a theme in mind when you sit at the keyboard but, like it or not, readers will carve their own idea of theme out of what you write. And that's as it should be.
Literary Devices. Like the hammer and nail mentioned earlier, literary devices are the true tools of the writer. A partial list of literary devices include simile, metaphor, personification, symbolism, alliteration, hyperbole, figurative language, humor, onomatopoeia, and irony.
Every piece of fiction from Oedipus Rex to Charlie's Angels uses The Seven Elements of Fiction to create fictional worlds that make us laugh and cry, hope and dream. As fiction writers, these tools are yours to do with as you please. Build something big or small, traditional or experimental. If you don't like what you build, tear it down and build something else. There is no such thing as worthless practice. And remember: the better your facility with these tools, the finer the house you will build.