Posting Your First Work
After you've earned 5 karma points, you can post up to the first 3,000 words of your story or chapter. Posting it for critique is easy!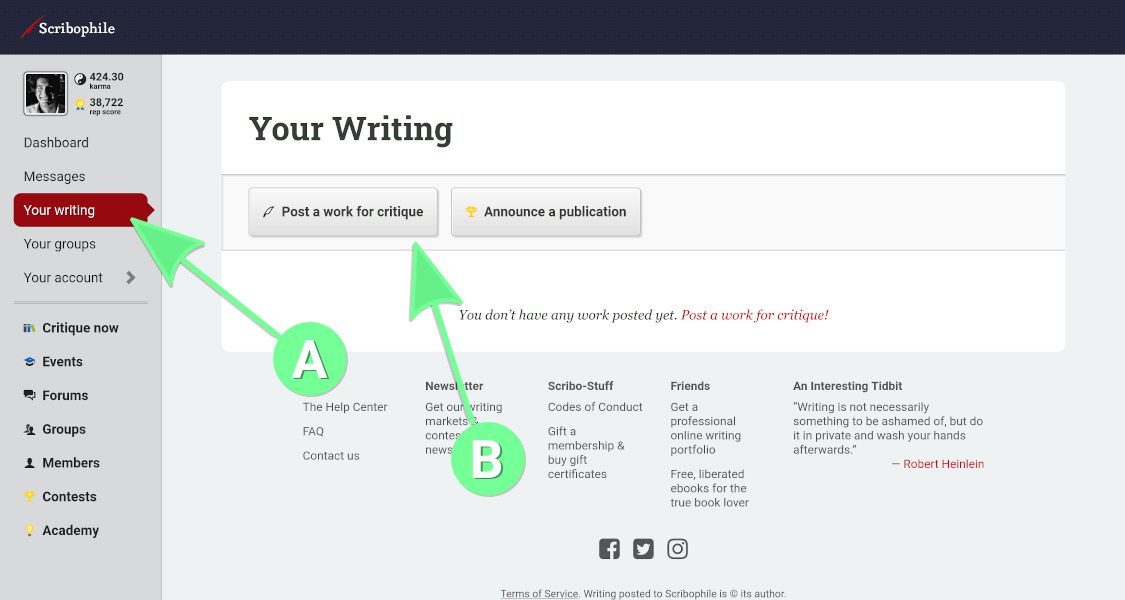 To view your posted writing and post new writing, click the "Your writing" button in navigation sidebar. From there you can see a summary of the writing you have posted on Scribophile, you can post new writing, and you can edit, delete, and otherwise manage your work.

Post a new work for critique using this button. Just follow the steps to get your work posted. Your work will then be placed in line for one of the spotlights. The spotlights are the heart of Scribophile — it's worth it to read up on how they work.